12 oct. 2012
I'm soooo excited to be a part of the Raven in the Grave Tour by Rae Hachton.I'm totally in love with Pretty in Black series and you have to read it, because it's totally awesome ! Thank you again, Rae !
Marcus was a seriously dark soul. I'd never met anyone like him. He was someone I could picture being in my life forever. And that didn't scare me.
I sat in Calculus trying to drown away the teacher's lecture with thoughts of what my future would be and where I'd be a few years from now. And it was strange because every time I thought about my life in terms of days, weeks, months, and even years from now, I kept seeing Marcus. I sighed. I'm a silly seventeen year old girl infatuated with a guy I barely know. Or…I may be…in love.
I shuddered at the thought. But I did think of Marcus. A lot.
He made me incredibly happy. I'm pretty sure I couldn't see reality past the existence of his lips on mine, but I didn't need to. Experiences taught me that life was short and sometimes you die young. And if fate were to decide that today be the last day of my life, then I didn't want it to be ordinary or forgettable. I didn't want my last day of life to be spent taking Calculus notes and computing numbers. I wanted it to be spent exploring Marcus's mind. And his body.
Were we even dating? Was he my boyfriend? I didn't even have the answers to the most basic questions like, did he even go to school? But I didn't need them. The mystery was electric.
I focused my gaze out the window. The breeze made the grass dance. A few people I knew here at school walked down the sidewalk toward the front office.
I turned my attention back to the Calc lecture, but a second later, a violin melody melted onto the airwaves and crept beyond the windows where I sat and into the classroom. I searched outside for the source of this sound, but I noticed that no one seemed to hear the sound. No one but me. The teacher kept talking and the students kept listening, scribbling notes. The sound painted a perfect portrait of a dark romantic paradise. Why could no one else hear this?
I looked outside again and that's when I noticed movement from behind a tree and my pulse raced with anticipation. Around the tree, Marcus turned, until he faced me with a bright smile on his face. He played the violin effortlessly. My skin tingled. He stopped playing and tilted his violin against the base of the tree. Hands in pockets, he leaned against the tree, and gazed at me. I smiled. He never failed to mesmerize me.
"Miss Piper, pay attention!"
"It's only math," I said, a little too audibly. Madison looked out the window, saw Marcus, then glowered at me with a glint of jealousy in her eyes.
"Well, after all, this is only your grade. This is only your future," The Calc teacher said.
I sighed. "Mrs. Taylor, with all respect, I'm not going to major in engineering or quantum physics. I may not go to college at all. I think having romantic affairs, belly dancing in Barcelona, and reading the greatest literary works of all time will suffice my life after high school. I only need a D to pass this class. I'm sure I'll scrounge by somehow." Her face fell. I gathered my belongings and crammed them into my bag.
"You're kidding me, right?" Madison cooed.
She motioned toward the window, at Marcus. "You're seriously with him?"
"Sit down right now, Miss Piper."
I ignored the Calc teacher and told Madison, "Maybe I am. He's certainly no Declan." I smiled and disappeared out the door and hurried down the steps and across the school lawn. I'm sure Madison, the Calc teacher, and the rest of the student body on the south wing of the school witnessed me toss my arms around his neck and passionately kiss him. When our lips parted, he said, "This way, please, Miss."
He held his violin by one hand and wrapped his other around me as he led me to the school parking lot.
I got a ton of stares. It wasn't until we got to the end of the school lawn and to the parking lot that I realized they weren't staring at me, but at the White 1958 Mercedes Benz convertible sitting there, shiny, fresh off the market appearance with red leather interior. I almost passed out.
"Where did you get this?! You rob it from the past or something?"
He tried to hide his smile, but I saw the glimmer in his eye. He placed his violin in the small compartment in the back and opened the passenger door for me.
He hurried around to the other side and he didn't open the door. He just jumped in.
I picked his black leather journal up off the seat. It was wrapped shut. I held it in my lap. He turned the ignition and it sparked to life, brand new. A smile crept across his face. With caution, he pulled out of the parking lot. When he cleared the school zone, he raised my hand to his lips and kissed it. He exited down a road with wooded areas on either side. The wind blew through my hair. The convertible top transitioned into place, enclosing us in a dark cavity. Everything around us was green, and then, a blur of what might've been green. Marcus picked up speed.
"Didn't know a car like this could go this fast."
"Don't underestimate Quinn."
"My car. It's sort-of been customized for my taste." He flipped a button and blue flashing lights came on in the interior, followed by a dark symphony of orchestra-like sound. Music I'd never heard. But music that definitely intrigued me.
He let up off the accelerator and the car glided downward on a slope at incredible velocity. Adrenaline rush.
When we came to the end of the hill, he turned down another but smaller road—a hidden passageway. He parked the car and killed the engine. He opened the door and got out, came around the passenger's side and opened my door to let me out.
"Welcome to the secret garden, My Lady."
An extremely old cemetery lay neglected before me, but it was tranquil. The gate was frail and rusted, and the ivy vines that twisted around it also stretched out and wrapped themselves around the stone wall. Marcus reached into the backseat to retrieve his violin. In an esoteric way, the violin case slightly resembled a coffin.
He carried his violin and walked with me into the cemetery. The headstones were weathered and unreadable, and flowers, or what may have been flowers, dead. A cool wind blew through the trees. He rested his violin against a stone and before I knew it, he swept me off my feet and tossed me over his shoulder.
I squealed. "Marcus Marble, put me down now!" He just laughed and twirled me around and carried me over to the stone wall and sat me atop.
I glanced around the cemetery and could've sworn I saw or felt someone watching me. Someone other than Marcus. But Marcus returned before I had time to analyze it any further and he noticed my expression had shifted.
"I'm cold," I lied. He quickly removed his coat and tossed it up to me. It was extremely warm and the scent was intoxicating—like sleeping on a bed of flowers on the first night of Spring.
I felt safe with Marcus, but there was also an intensity about it—an excitement from being near him, and often times it would even linger when he wasn't around, and make me want to be with him more. The feeling was becoming more and more addicting and I wasn't sure I could live without it.
Marcus raised his violin into position, looked up into my eyes and then…a bewitching tune melded onto the airwaves and spread over me like the afternoon sunset that flared through the trees and sank into the graves of the dead, never to be seen again.
Even with his coat on, I felt chills. The tune he played was sad at first. And then it flirted with a tune that sounded like love. Those two frequencies made a bittersweet melody that burst into a cry of pain, a wailing of war. Finally, the heartache subsided and silently imploded onto a string of notes that were unsettling. The sound that ended the melody was a sound that was unsure of itself. It was equivalent to reading a book and coming across a page that abruptly stopped in the middle of a paragraph and did not continue on. This sound was definitely not the ending of his tune. It wasn't happy nor sad. It was just unwritten.
I realized tears trickled from my eyes. I quickly wiped them away. The sun faded and night began to descend. The sky was a deep navy blue. Marcus sat his violin aside and dropped to one knee, as though he were about to propose. His eyes flickered with seriousness. He took my hand into his. "Ellie, would you frolic in the land of forever with me?"
"What's the land of forever?"
This scene is from Pretty in Black #1
Networked Blogs
Tie-In by Leda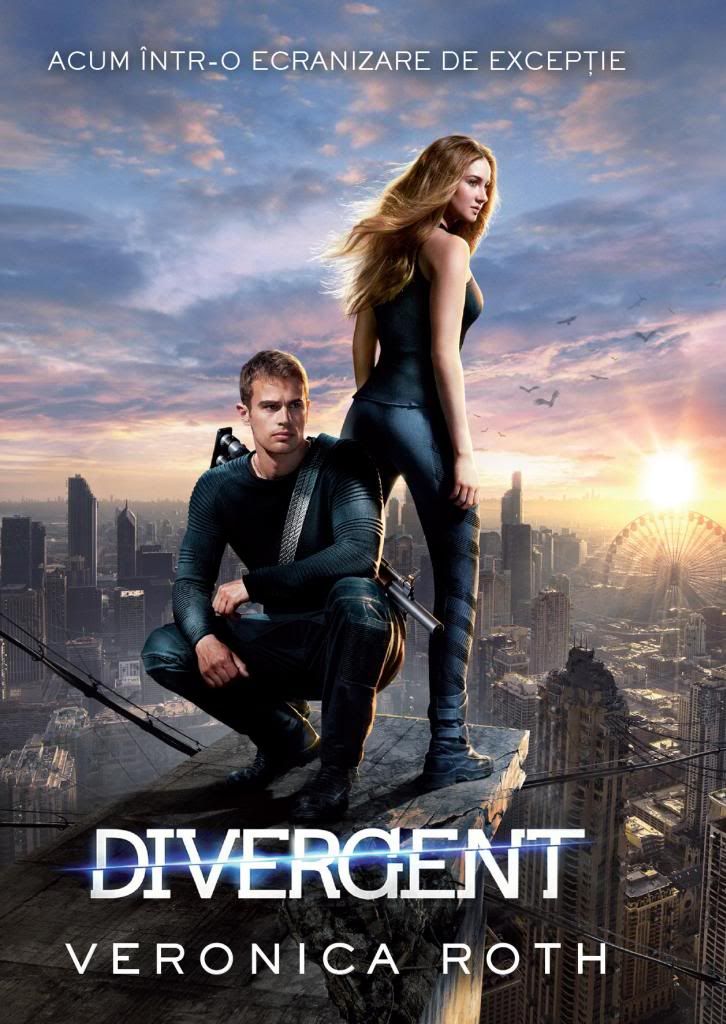 Divergent


de Veronica Roth


Orasul Oaselor
de Cassandra Clare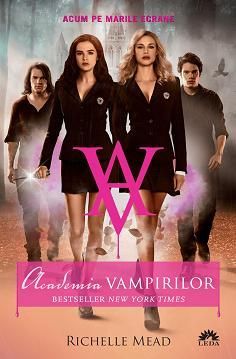 Academia Vampirilor
de Richelle Mead

Lista mea de bloguri

Hot this week
Viitorul nostru
by Jay Asher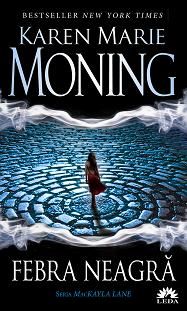 Febra Neagra
by Karen Marie Moning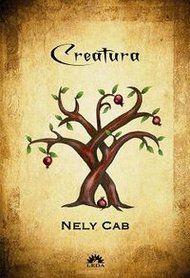 Creatura
by Nely Cab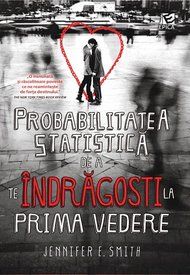 Probabilitatea statistica


de a te indragosti la prima vedere

by Jennifer E.Smith